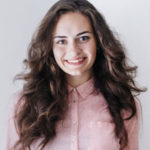 How Can We Help?
+8801403265740
Mail: sales@nexoyatech.net
Cybersecurity Consulting
Operational and Strategic Consulting Services
NexoyaTech cybersecurity consultancy services can help you in assessing your existing IT environment, identifying gaps, and suggesting an IT strategy that perfectly fits into your overall business strategy. We provide more than just IT services; we bring long term solutions to your existing problems while working hard to prevent any unforeseen ones from cropping up in the future and to keep up, public and private organizations adopt ever-increasing measures to prevent cyber-attacks.
NexoyaTech's security consultants are some of the most experienced cyber security engineers working in multiple industries, including government agencies. Our cybersecurity consulting team will assist with cybersecurity risk, remediation, and compliance efforts.
Benefits With Our Service
They are highly trained for quickly response and provide great service to our customers. Experts are give profitability and success of our business growth & marketing. Network solutions' to Windows and open source operating systems, as those software platforms gained networking capabilities.